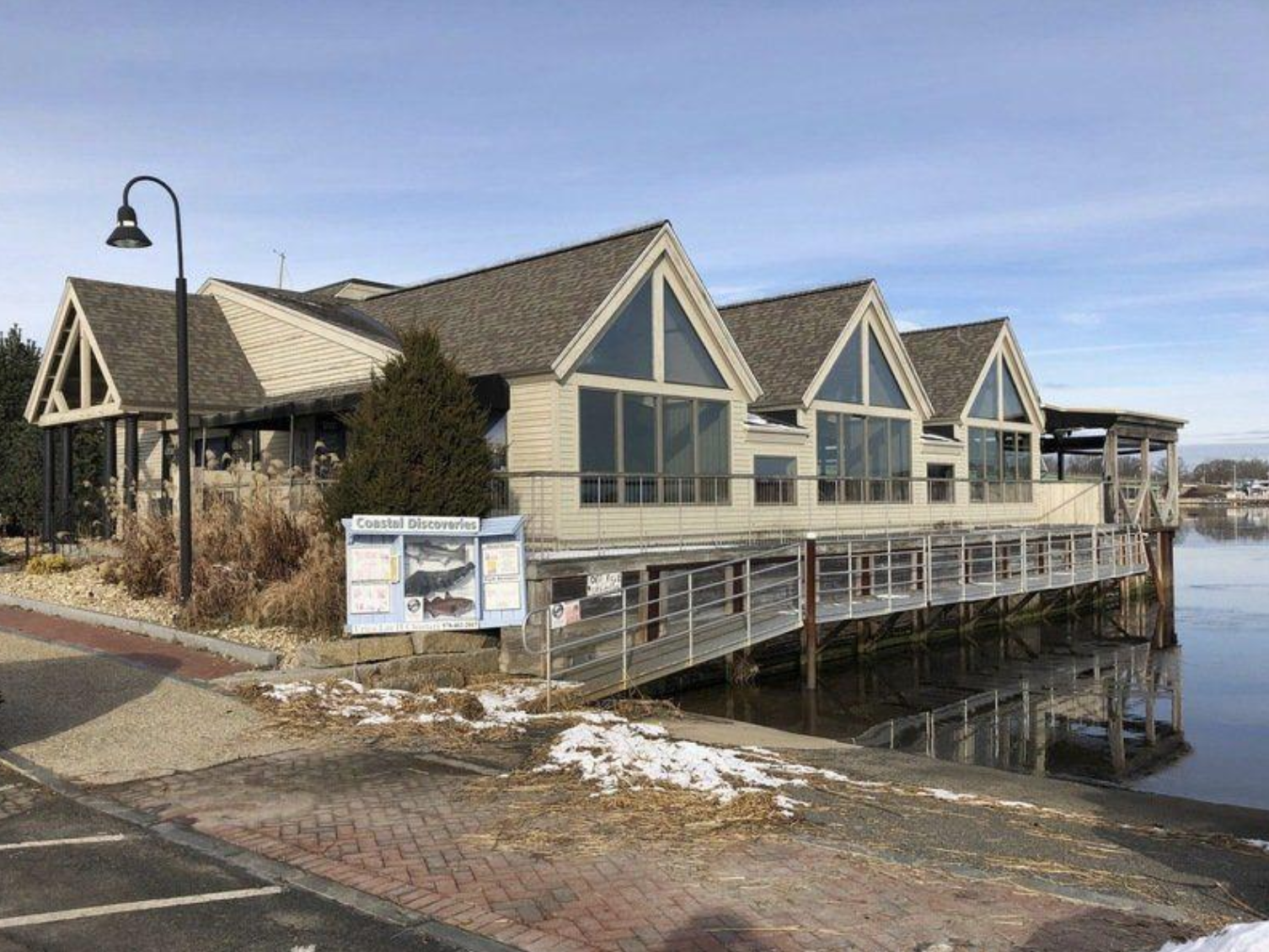 Article by Jack Shea jshea@newburyportnews.com
NEWBURYPORT — The city will soon have a new Tuscan-themed seafood restaurant on the waterfront run by a popular Italian restaurant and market chain.
Tuscan Brands, which runs several Tuscan Kitchen and Tuscan Market locations in Massachusetts and New Hampshire, hasn't disclosed the name of its Newburyport "concept," which is scheduled to open this spring at 54 Merrimac St., the former site of the Black Cow restaurant.
But, according to Amy Scarpello, the company's director of training and marketing, the Newburyport location will be heavily focused on local seafood dishes, offering a raw bar as well as the company's hallmark menu options, which include scratch-made pasta, artisan bread, Neapolitan style pizzas and more.
Tuscan Brands was founded by Joe Faro, a New Hampshire resident and Lawrence native who now serves as the company's CEO and "chief food tester," according to the company website.
The son of Sicilian immigrants, Faro grew up surrounded by Italian food and began his own small hand-crafted pasta company in the attic of his family's Haverhill bakery. Over the next 20 years, the company, Joseph's Gourmet Pasta and Sauces, grew to become a leader in specialty pasta and sauces, according to the website.
Faro sold Joseph's to Nestle in 2006 and moved to his next enterprise, Tuscan Brands, which began with the 2010 opening of his first Tuscan Kitchen restaurant in Salem, New Hampshire.
The restaurant — which now has locations in Burlington and the Boston Seaport — offers a menu with rustic breads, handmade pastas, hand-stretched mozzarella, house-cured salami and Italian pastries, and an Italian wine selection.
In 2012, Faro opened the Salem, New Hampshire, Tuscan Market, which is designed to emulate an open-air artisan Italian market where guests can shop for the company's specialties and also watch them being made from scratch. More recently, he opened another Tuscan Market in Portsmouth, New Hampshire.
"It's going to be such a special destination, considering its incredible waterfront location at the end of the Merrimac Street boardwalk and its ocean-inspired interior design," said Faro in a press release. "Given Tuscan's DNA of 'artisan Italian cuisine' and the surroundings of our newest restaurant, our focus will be coastal Italian creations."
The Black Cow moved out of the New England Development-owned building in 2018 and relocated a short distance away at 40 Merrimac St.
Scarpello said the old Black Cow building will be renovated before opening, which the company hopes will be in May.
During the spring and summer she estimated the restaurant will employ between 80 and 100 people in part-time and full-time jobs.
"We've always loved Newburyport," said Scarpello. "We enjoy the local restaurants, and we feel that we'll fit right into the community. We're really excited, and we think we'll offer something that our guests will really enjoy."
For more information about Tuscan Brands, visit www.TuscanBrands.com.
Staff writer Jack Shea covers Newbury­port City Hall. He can be reached via email at jshea@newburyportnews.com or by phone at 978-961-3154. Follow him on Twitter @iamjackshea.